Some find my book genre of choice funny, amusing, weird, disappointing, and a mixture of all that. Taking a doctorate amidst mothering, full-time work, and running an enterprise, I'd like some breath of fresh air. With that said, reading Young Adult, Contemporary Romance, and kilig books that can be considered chill, easy-to-read, and got that kick of warmth is a must, if not a resort.
If you are looking for your next light read that can make your heart swell, here are my five picks, in no particular order:
1. The Love Hypothesis by Ali Hazelwood
Who would've thought STEM is a good setup for lovebirds with all the sciences stuff? Dr. Adam Carlsen and Ms. Olive Smith will be your new favorite couple! As a bonus, Ali Hazelwood provided an Adam Carlsen POV as a bonus chapter. That chapter can be found on the author's website.
There is a reason why this piece is a New York Times Bestseller.
I was kilig, happy, lonely, and ugly crying all at once in this book. I did not even want to put it down nor did I want it to be finished–it was good!
I put annotations on the pages that moved me a.ka. made me cry and I highlighted a few pieces that I want to remember in this book.
This book is the type that I can read over and over again and won't get tired of.
2. Romancing Mr. Bridgerton by Julia Quinn
If you are a fan of the Bridgerton Series on Netflix, it was recently announced that after Anthony's story, it will be Collin Bridgerton and Penelope Featherington's story that will come next. In the book, Romancing Mister Bridgerton comes after An Offer from a Gentleman which is Benedict Bridgerton's.
These two books are my favorites in the series, but I lean on An Offer from a Gentleman as my top 1 and Romancing Mister Bridgerton next. But, all the twists of Lady Whistledown are in it. Many of you might know that Penelope and Lady Whistledown are one and the same, but her works and how it all happened in a full circle will be revealed in this book.
It is a given that the complete Bridgerton book series will make us swoon, but Collin and Penelope's story, I think, is the strongest, because of their good foundation–friendship.
3. The Kiss Quotient by Helen Hoang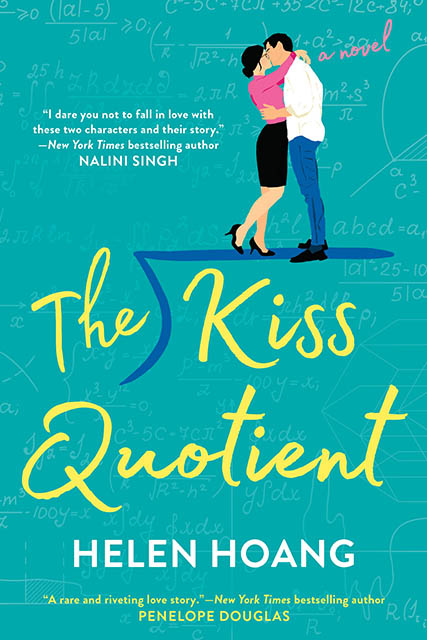 This book reminded me of the movie Pretty Woman, there has been a kind of resemblance and I think Helen Hoang also took it as an inspiration in writing the book.
Stella Lane and Michael Larson could be in the opposite worlds, but someway somehow, their paths have crossed.
The Kiss Quotient was long sitting in my TBR list and in my Kindle library. I gave it a try without reading so much about it online and without knowing that it was one of Amazon's Top 100 Books of 2018. It did not disappoint.
4. The Spanish Love Deception by Elena Armas
I used to read via my Kindle for the entire 2020 and 2021 and was amused by good physical books that have been released in the market, so I went for it. This book is part of my April 2022 which I read so many good reviews about. Though it was your typical fake dating thing, but it was kilig all the same.
Catalina Martin and Aaron Blackford can give that to you. Some paths of the book you'd see almost the same with The Love Hypothesis, but it is just as good.
5. Ugly Love by Colleen Hoover
This could be a little fascinating, but you've heard the story a thing or two once before. But, nonetheless, a read that you will find staying awake all night to just finish.
Colleen Hoover (CoHo) does that. I've read so many of her works and I couldn't remember if I did NOT like any of them. Tate Collins and Miles Archer are in it for the long haul. It was a little tragic but heartwarming at the same time and CoHo will give you a happy ending.
So, if you are looking for something to think and cry about that has that kilig vibes, too. Ugly Love is a good read.
You might have a different experience in each book and we may not be, in particular, aligned in how we see the book, but these are just from my experience and personal preference. I hope to get your insights too, on how you saw each read if you have tried them. Happy reading!